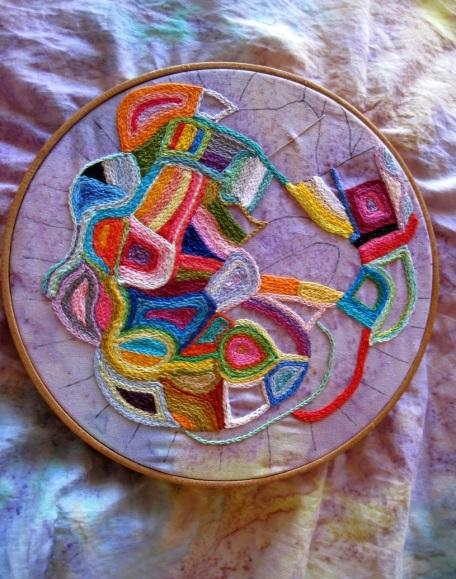 With the recent relaxation of Covid restrictions these sessions have recommenced & a very successful session took place on Friday, 10th September 2021.
Going forward, it is hoped to be able to schedule further sessions on a monthly basis, but the exact dates have still to be decided. If you would like to be kept informed about these, please contact Mel.
(Please see below for her contact details).
Members of the group could, for example, initially explore stitches based on those used in the Quaker Tapestries.
We could then go on to use the same stitches to create small, individual embroideries reflecting the lovely carvings at the ends of the pews which could be made into bunting and displayed at events held by The Friends.
Others may prefer to bring along their own project. Those who have little experience of stitching may enjoy learning how to make a rag rug.
Mel has calico, wools, threads, needles, water soluble pens and a stitch book.
So, we have ideas and equipment.
Why not learn new skills or enhance your existing skills.
Whatever your aptitude, you'll be very welcome.
Members will be invited to make a contribution to any materials used. There will be a suggested donation of £2 per week, £1 for tea, coffee and biscuits and £1 to the Church towards the heating and lighting.
If you have any queries please contact Mel on 015242 21277 or email her by clicking on the button below: